Jersey City Tax Revaluation is Finally Happening!
The City of Jersey City initiated a citywide revaluation of every property in the city. This is being done in response to an order by Governor Christie.
The purpose of the revaluation is to fairly distribute the necessary tax burden among all property owners based upon the true value of their property. This is law.
While the City move forward with the compliance from Trenton, it is essential to inform property owners about the revaluation process and a series of public information sessions were held throughout the city to provide information and answer questions.
Quick Notes about the process: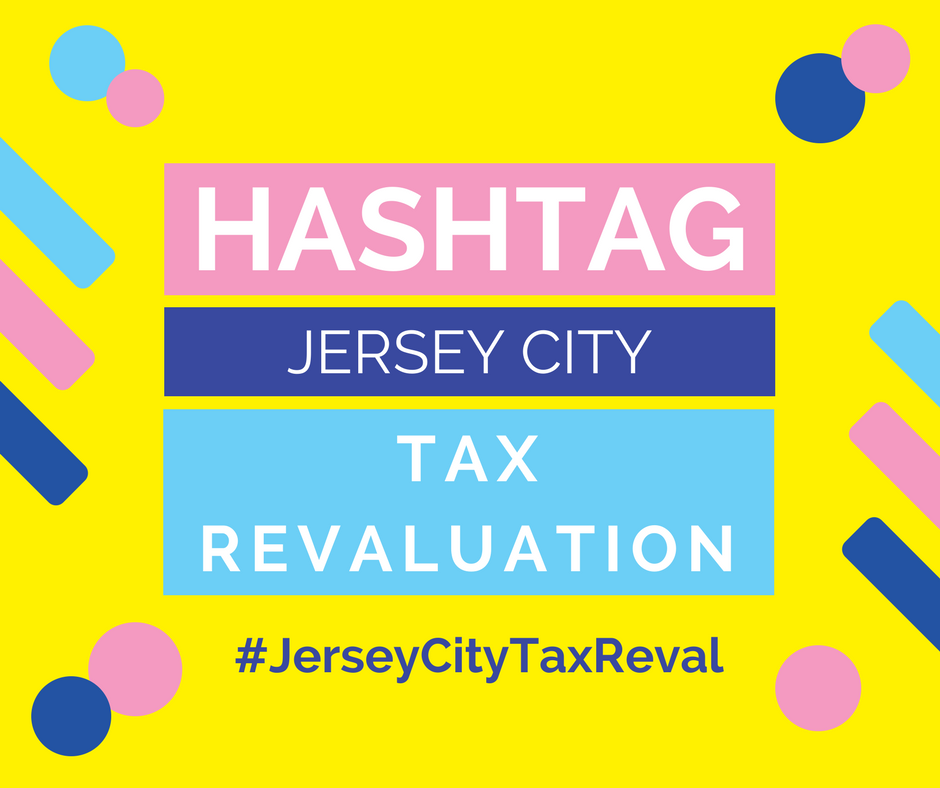 Field inspections started on Wednesday, March 22, 2017.
Inspectors from Appraisal Systems will visit every property, measuring and photographing the exteriors of all buildings and inspecting the interiors. All representatives will be provided with photo identification approved by the City and a letter.
Owners of rental property should notify all tenants that interior inspections will be required for the revaluation, and that a signature will be requested to verify that the inspector made an interior inspection.
After all of the appraisals for the revaluation have been completed, you will be notified of the valuation placed on your property. You will also be provided with an opportunity to review your new property assessment with a qualified representative of the firm. If you did not receive a letter from the City of Jersey City letting you know about the reval, it means that your address is not correct on their system. Therefore, you have to update your information because all notifications are going to be sent thru mail. You can update your contact info here https://jerseycitynj.gov/reval/
Positive or negative impact on your tax bill can be expected to be reflected on your 3rd or 4th quarter 2018.
In the links below, please find all the information about the process:
https://jerseycitynj.gov/reval/

https://asinj.com/revaluation/power-point.htm
Feel free to contact the Jersey City Tax Assessor's Office and/or the Appraisal company.
Eduardo Toloza, CTA
Jersey City Tax Assessor
Mark Duda, SCRREA
Appraisal Systems, INC.
This information has been provided in Public sessions held by the City in Jersey City about the Revaluation.